2nd batch of YouLeaD in PSO goes to Intramuros, Bataan and Corregidor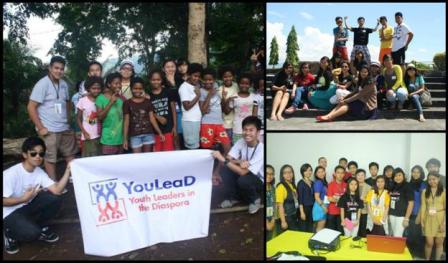 Another set of students from different Philippine Schools overseas joined this year's YouLeaD and Lakbay-Aral Experience. About 12 high school students explored the scenic landscapes of Intramuros, the historical province of Bataan and the war ruins of Corregidor last May 15-17, 2013.
Some of the highlights of such three-day activity were talks on volunteerism and giving back to the country as shared by speakers Ms. Dove Estor of VSO Bahaginan and Mr. Justin Garrdio of SocialProject.Ph. Also, during the program, Landbank of the Philippines provided the students their personal ATM cards as part of their Kiddie Katapat Savings Program (KKiSs). A gift-giving activity was also conducted by the YouLeaD participants among an Aeta community in Bataan.
Once more, the values of Filipino identity, good governance, volunteerism and social responsibility, and diaspora philanthropy were imbibed among those youth leaders who participated in the event. Back to the Middle East, for sure, they've got their own stories to tell among their friends about their memorable experiences and they can personally attest why it is really, more fun in the Philippines!
By Giselle Pastoriza / Nico Herrera