PSB Garners Candidate Status to PAASCU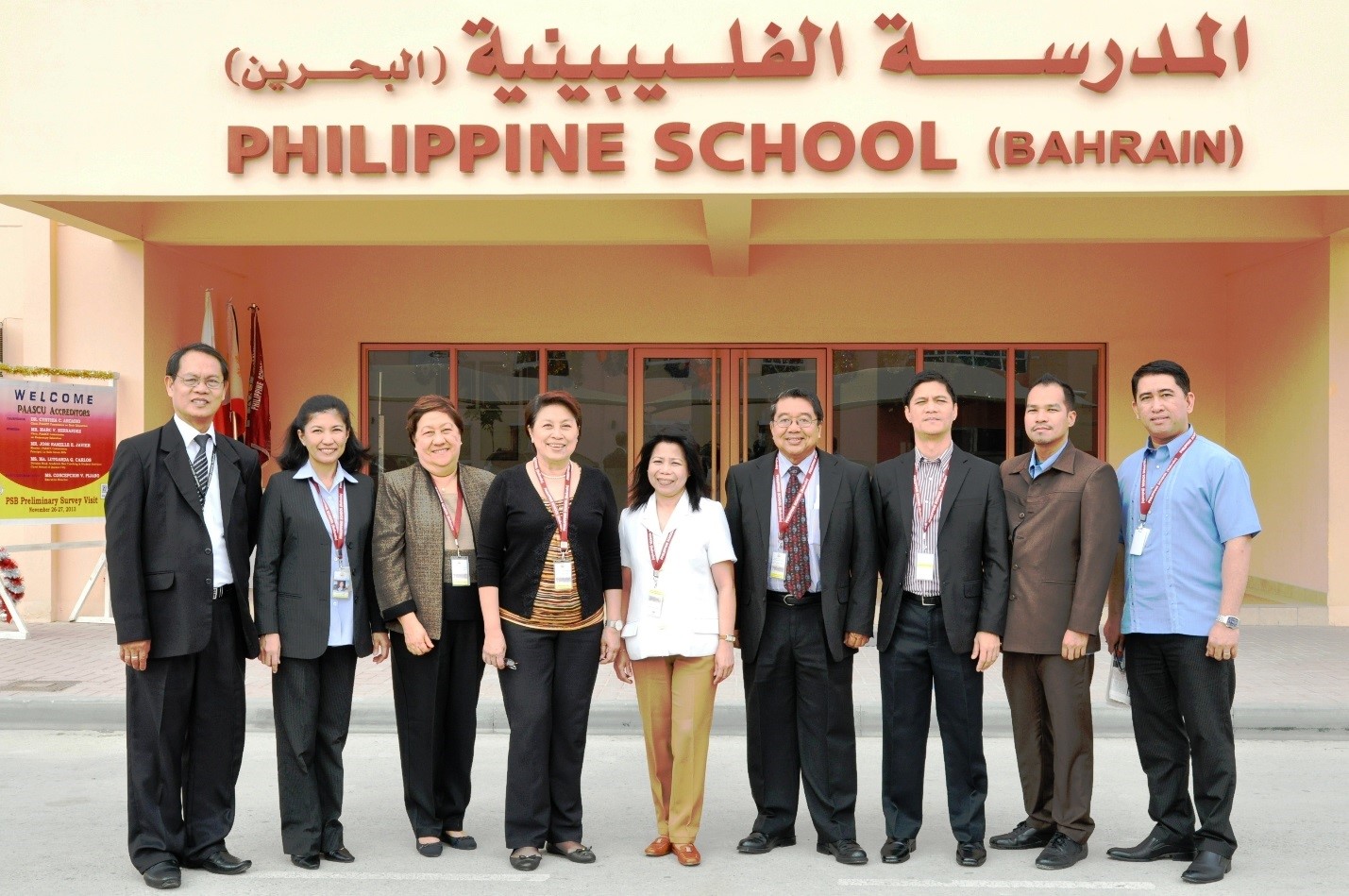 Philippine School (Bahrain) is making history as the first Philippine School Overseas that is now a candidate for Philippine Accrediting Association of Schools, Colleges and Universities (PAASCU) Accreditation. The Federation of Accrediting Agencies of the Philippines (FAAP) attested this through a certificate signed by FAAP President, Fr. Antonio S. Samson, SJ, Ph.D.


In a letter sent by PAASCU President Fr. Joel Tabora, SJ, he happily announced the PAASCU Board decision: "The Board, at its meeting held recently, was in unanimous agreement that the Basic Education Program of the Philippine School (Bahrain) is eligible to apply for a formal survey one year after receipt of this report."
He further expressed, "With the School's dedicated personnel, knowledge of its strengths and weaknesses, and its available resources, improvement should not be hard to achieve. To the administration, faculty and the students who have devoted so much time and effort working towards accreditation, we extend our hearty congratulations."
Ms. Concepcion V. Pijano, PAASCU Executive Director, also congratulated the whole PSB academic community for passing the preliminary survey which was conducted by the PAASCU Preliminary Survey Team on November 26 and 27, 2013. The members of the preliminary survey team were Dr. Cynthia C. Arcadio - Chair, PAASCU Commission on Basic Education, Mr. Marc V. Hernandez - Chair PAASCU Commission on Elementary Education, Mr. Jose Ramelle E. Javier - Member, PAASCU Commission, Principal of La Salle Green Hills, Ms. Ma. Lutgarda G. Carlos - Division Head, Academic Non-teaching and Students Services, Claret School of Quezon City, and Ms. Concepcion V. Pijano - Executive Director.

School Director Dr. Geronimo R. Salem Jr. said that this PAASCU accreditation is a continuing commitment of the PSB to educational excellence.