Featured Elementary School Teacher for the Month of October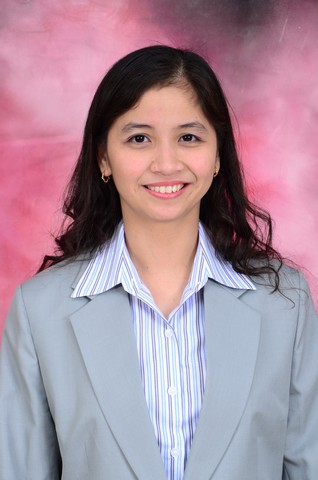 Teacher of the Month (Elementary) Mrs. Leda T. Baluyot

"Integrity is being right even when nobody is watching."
Ms. Leda T. Baluyot, the Philippine School Overseas' Teacher of the Month, is a primary grade teacher and department head at Philippine School Bahrain. But before this teacher became the gem of the school, she was already an academic and special awardee during her student life.
During her college days at Tomas Del Rosario College, she provided community services like feeding and reading programs to children in remote areas. As the President of the College Educators Club, she graduated with Leadership award.
After a year of teaching in a private school in 2006, Ms. Baluyot taught in a central school garnering the 1st rank in the selection of teachers in public school.
However, excelling as a teacher in the Philippines is not enough for her.
When she started teaching in Philippine School Bahrain in 2007, she taught kindergarten, primary and secondary grade subjects. She became the head of the K to 12 Department after four years and led the instructional, supervisory and community extension activities. In the same year, she was given the Certificate of Excellence, an award given to teachers with outstanding teaching performance.
As the trainer of students who competed in different inter-school contests, she advised and coached the overall champion in the Alia Spelling Bee Contest, an annual inter-school spelling bee in the Kingdom of Bahrain.
Her secret to teaching? "I aim to focus on providing congruent activities and assessments to see that no child will be left behind. I always do tasks that increase student achievements."
Ms. Baluyot initiates to improve the school in whatever way she can. She developed a guide module related to student activity programs and organized community outreach efforts for primary school students.
Her expertise isn't just limited to the classroom. Not only is she a mentor to her students, but to her fellow teachers as well.
She demonstrated instructional leadership to her colleagues through coaching, mentoring and supervision. She also spearheaded the department in its actions and linkages to parents for the PSB@20 activities and competitions where the department won Grand Champion.
The Philippine School Bahrain is indeed lucky to have a teacher like Ms. Baluyot.
If one would think that this is the highlight of her career, Ms. Baluyot would disagree. She plans to pursue and complete a graduate degree on Educational Management as well as pursue a degree on Early Childhood Education. Of course, she dreams to manage her own school someday and travel the world to find effective techniques and strategies in teaching. As a dedicated and hardworking teacher, she desires to expose herself to different educational training, seminars and workshops to be updated on effective teaching approaches.
Ms. Baluyot's message to fellow Philippine schools overseas teachers:
"The teaching profession takes an undying passion to trail through gloomy days. We need awesome doze of motivation to truly and passionately inspire children and make the world a better place. It is always necessary that we appreciate our work driven with our desire to create a brighter tomorrow. It is always pleasing to see ourselves giving wings to every child's dream. We have the chance to be the person someone fondly remembers. Hence, it is necessary to always bring out the best in us.
May God give us the wisdom, courage and strength as we journey on our noble desire for our future leaders' achievements."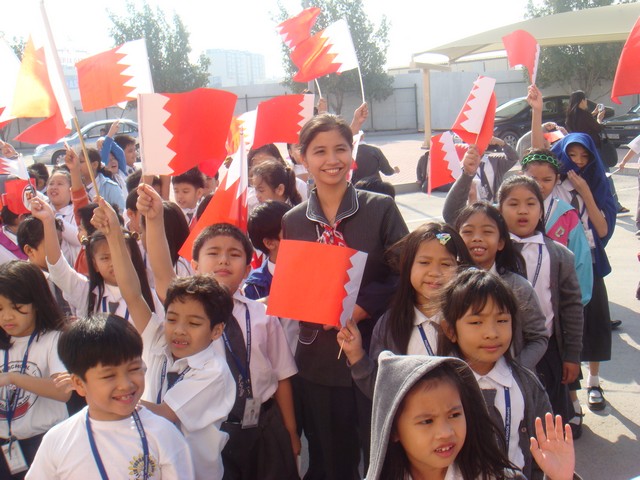 Teacher of the Month (Elementary) Mrs. Leda Baluyot during the Bahrain National Day Celebration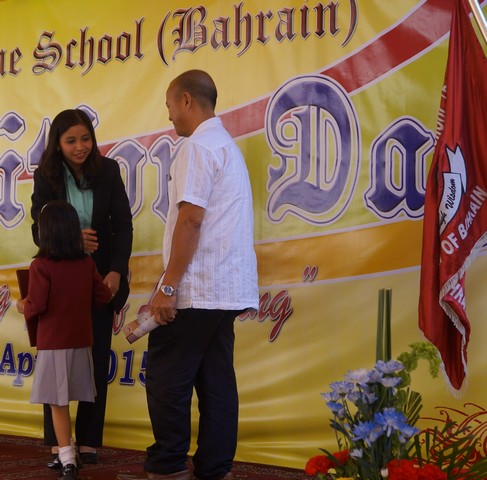 Teacher of the Month (Elementary) Mrs. Leda T. Baluyot during the Recognition Day Program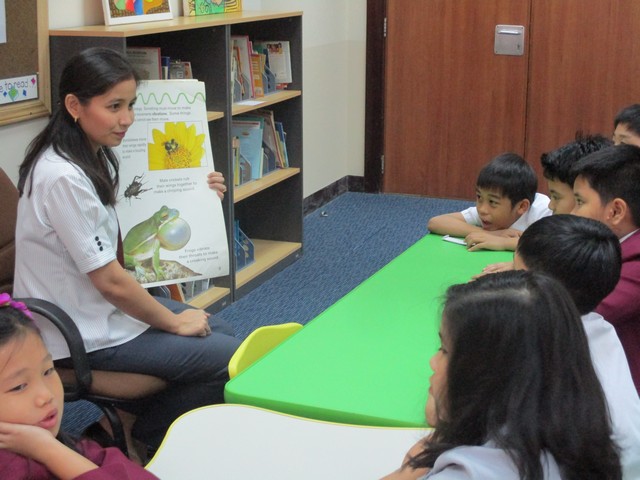 Teacher of the Month (Elementary) Mrs. leda T. Baluyot during the Story Telling time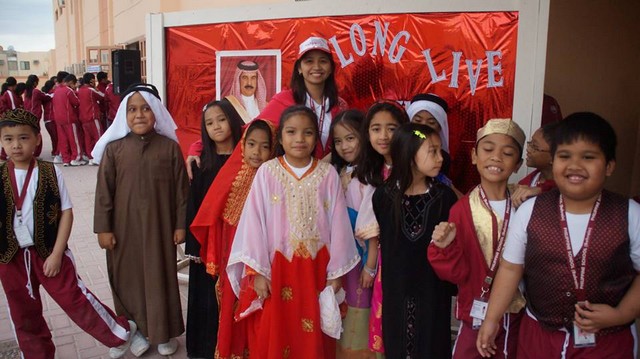 Teacher of the Month (Elem) Mrs. Leda Baluyot during the Bahrain National Day Celebration 2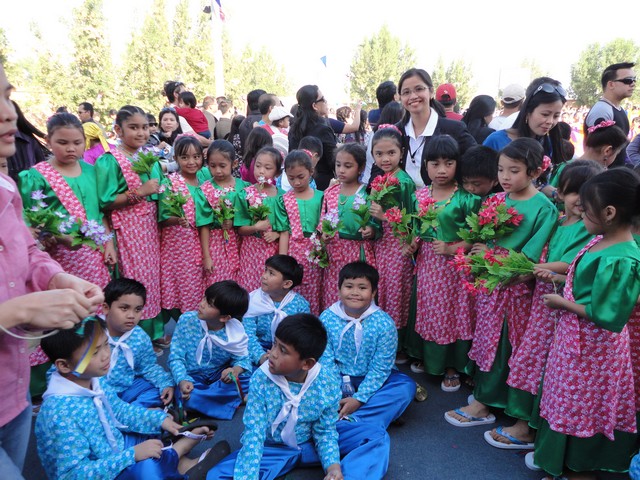 Teacher of the Month (Elementary) Mrs. Leda T. Baluyot with her Pupils