Featured Elementary Student for the Month of October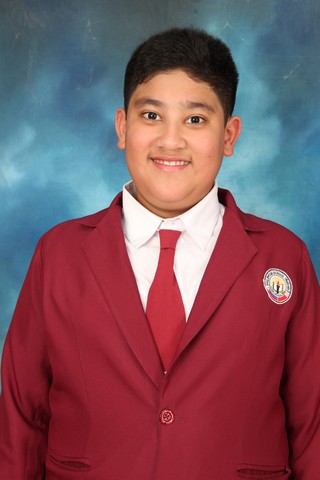 Yasser MOhammad Shah Student of the Month (Elementary School)
Nine-year old Yasser Mohammed Yousif Murad Shah dreams of becoming a scientist who will make inventions that promote healthy life for the world. A fifth grader at Philippine School Bahrain, Yasser is the Philippine Schools Overseas (PSO) Elementary Student of the Month.
Yasser displays excellence and consistency as an honor student since kindergarten and became the top of the class during his third and fourth grade. He was also the recipient of the Director's List Award for garnering the highest grade point average in all learning areas during the first quarter of SY 2015-2016.
As a leader, he is currently holding the auditor position of the elementary school's student government, Batasang Pambata.
This young boy also developed confidence in public speaking when he became the Master of Ceremonies during the Moving Up Ceremony of Grade 6. This big event challenged his confidence in speaking to a big crowd of students, parents, school officials and guests but he was successful in this task. From then on, he has consistently delivered messages during student assemblies like quarterly Achiever's Days and served as an inspiration to his schoolmates.
He proved his brilliance in speaking when he got the second place in Impromptu Speaking of Intermediate grades. However, public speaking is not the only thing he is good at. He won the first place in the Essay Writing Contest during the celebration of the Buwan ng Wika 2015 and was the school representative for the Inter-School Spelling Contest in 2014. It also seems that Yasser possesses good looks when he became the first runner up in the Search for Mr. and Ms. PSB for SY 2013-2014.
Message to fellow students:
"The only thing that stands between us and our dream is fear. We need to believe that things are possible. When we experience frustration because things turn out to be different from what we expect, we need to accept and try a different approach to achieve what we want. We can think of life as riding a bicycle. If we want to achieve our dreams, we must keep moving.
To all friends who study in Philippine Schools overseas, studying smartly and well is a great reward for our parents who work hard to provide us good future. We have the choice to succeed. We can make the best of our opportunities by keeping good relationships with our schoolmates, teachers, parents and friends. I wish everyone the best!"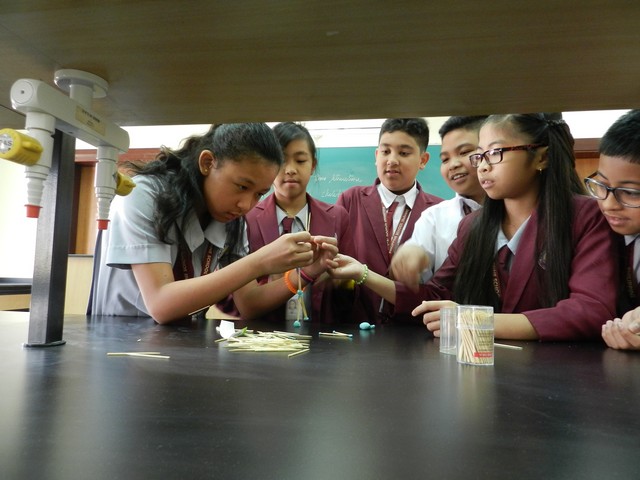 Yasser Mohammad Shah Student of the Month (Elementary School) as a group discussion facilitator in Science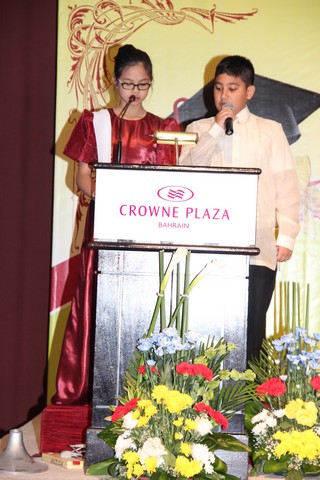 Yasser Mohammad Shah Student of the Month (Elementary School) as the Master of Ceremonies in theMoving Up Program 2015