Featured High School Student for the Month of October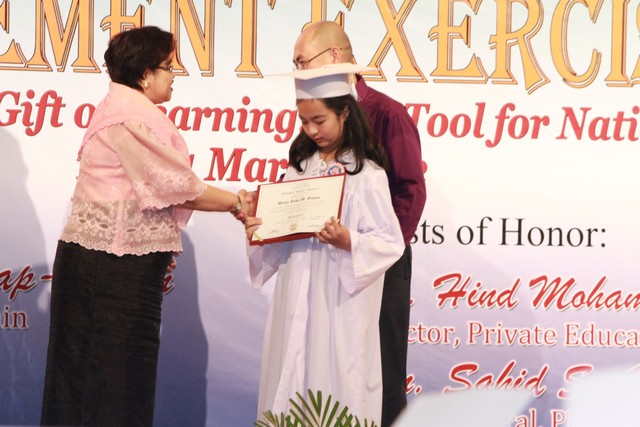 Luwi Ouano receives diploma from H.E. Ambassador Corazon Yap-Bahjin (Student of the Month-High School)
"Be strong and courageous. Do not be afraid or terrified because of them, for the Lord your God goes with you; he will never leave you nor forsake you." – Deuteronomy 31:6
This Bible verse is Wrenz Luwi Ouano's favorite verse, one that served as her inspiration with every challenge she faced in her life, especially when she transferred to Philippine School Bahrain as a sixth-grader.
It was hard for this young student to adapt immediately to her new environment but that did not stop her from being an achiever in this unfamiliar school.
Even though she was a transferee, she showed great promise by being the first honor in her class and being the 2nd place in Pagbigkas ng Tula competition for Buwan ng Wika 2011. Her academic consistency was displayed when she continued being the First Honor until she was in grade 8. In grade 9, she came in second, but it was also in that year that she became an active member in school clubs and activities as well as a participant in numerous contests and competitions.
Her achievements are the following:
Grade 8 (2013-2014)
2nd runner up in MotherCare™ Inter-school Quiz contest (Bahrain)
Finalist in the Bahrain Inter-School Spellbound Spelling Bee
Student of the Month for September
1st place in the Inter-grade Battle of the Brains
2nd place in Extemporaneous speech contest during the United Nations Month celebration
1st place in Mathematics Olympiad conducted by the Prime Thinker's League
Grade 9 (2014-2015)
2nd runner up in the 12th OKOR MEAR On the Spot Essay Writing Competition
4th runner up in the 12th OKOR MEAR Battle of the Brains
1st Runner up in the Lion's Club of Riffa Inter-school Essay Writing Competition
Chosen as participant to the Al Hekma International Inter-School Speech Contest
Elected as Associate Editor of Ang Tanglaw, the official school publication
Elected as Vice Chair for Committee on Elections
Elected as Vice Mayor for classroom officers
Champion for Math Quiz Bee during the Science & Math Month
Member of PSB Banyuhay Dance Troupe that performed at Bahrain Cultural Hall conducted by the Philippine Embassy
Participant in the Youth Leadership Program conducted by FC Mabuhay Toastmasters Club
Wrenz is currently the editor-in-chief of Ang Tanglaw, the school's official publication, and the chairperson of Committee on Elections. She also garnered the 1st place in Talumpating Orasyon Competition during the recent Buwan ng Wika Celebration.
Truly, this child would wow people with the awards and achievements she had received in Philippine School Bahrain and no doubt, her parents must be really proud of their daughter.
When asked about her dreams and ambitions, her mind is already set on becoming a lawyer. However, she would also want to purse the field of fashion design and psychology. Other than that, she would also love to fulfill her dreams of touring the world with her family, possibly build her own house and become a part-time letterer.
For Wrenz's message to her fellow PSO students, you may read it here.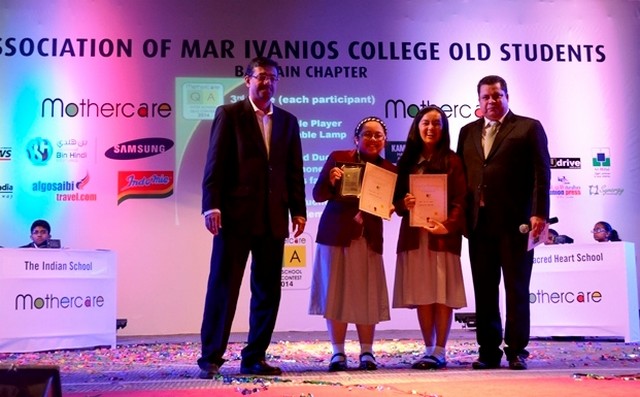 Luwi Ouano as a Winner in the Mothercare Quiz Bee (Student of the Month-High School)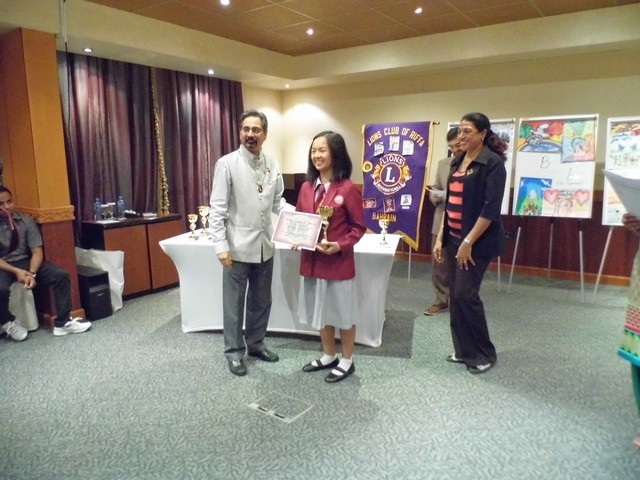 Luwi Ouano as winner in the Lions Club Essay Writing (Student of the Month-High School)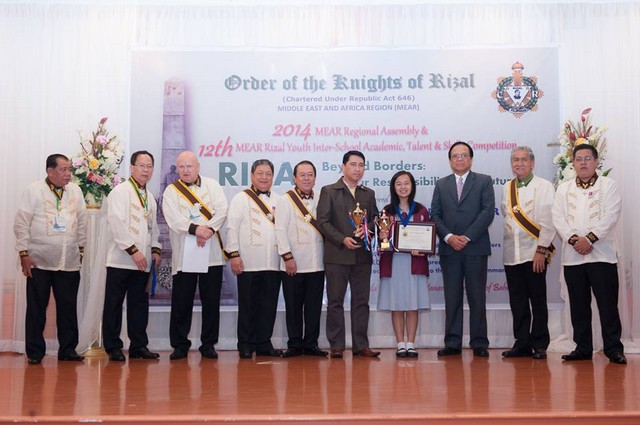 Luwi Ouano during the 12th MEAR OKOR Esssay Writing Competition (Student of the Month-High School)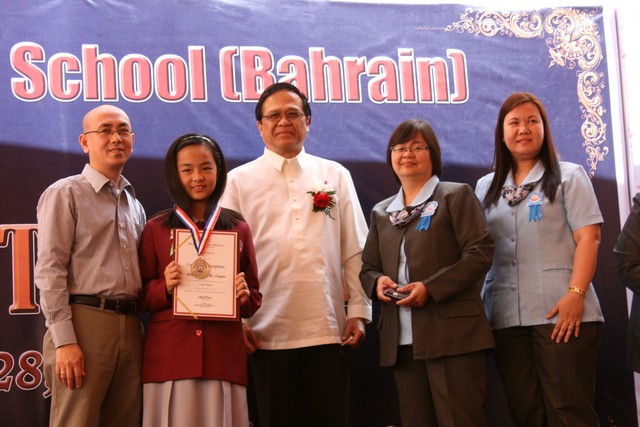 Luwi Ouano during the Grade 7 Recognition Program with H.E. Ambassador Shaid S. Glang (Student of the Month-High School)